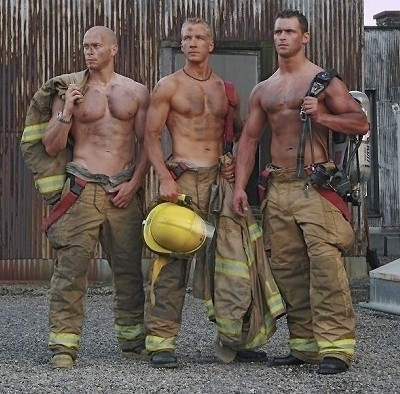 Is it a prerequisite to have at least one hot fireman in your firehouse? Do they actually screen for hotness when looking for new recruits? Sure, there are the not-so-hot firemen, but every firehouse I have come across has at least one drop-dead-gorgeous firefighter in it.
Today, for example, at the $.31 scoop at Baskin Robbins a few firefighters showed up with the truck so the kids could play. Even the ugly one was cute. And the hot one made me want to punch myself in the face so I could get CPR from him.
Seriously.
Even the clothed one is sexy.