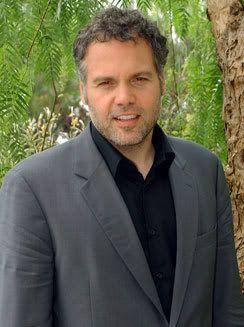 I have a crush on Vincent D'Onofrio.
Actually, I'm not sure if I have a crush on Vincent himself, or the character, Detective Robert Goren, that he plays on Law and Order: Criminal Intent.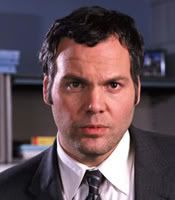 I've seen movies he's been in, and I've never really considered him a "hottie", but when I see him as Goren, I just get all goofy and googy and LOVE HIM.
Apparently, I'm not the only one, as I've found a plethora of Vincent/Goren videos on youtube from women professing their love.
Well, hands off bitches. He's mine.